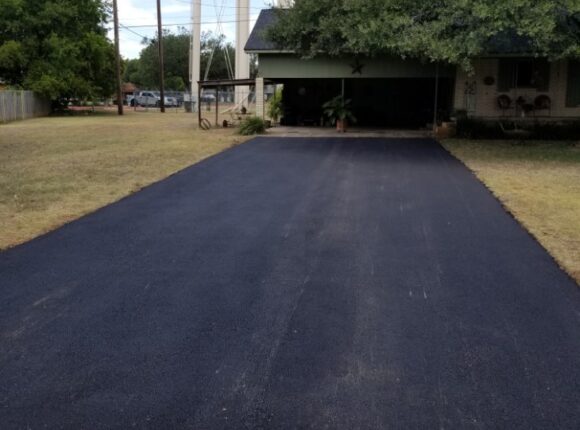 Knowing how to take care of your driveway is essential as a homeowner. These are some questions and answers about driveway maintenance and adding seal coatings to it for good measure, courtesy of Austin Affordable Asphalt.
Why does my driveway need to be seal coated?
Your driveway needs to be seal coated to provide a layer of protection. Nothing is quite as satisfying as gazing upon a fresh new driveway. Driveways never stay beautiful, however. Elements such as rain, sunlight, car tires, and liquids cause them to have imperfections over time. A seal coating can help preserve your driveway's luster for extended periods.
How often should seal coating be done?
Typically, the best practice is to reseal the driveway's coating at least once every three years. Some homeowners choose to do it more frequently and may do it as much as once every year. You can choose to be as meticulous as you desire.
Can I do the seal coating myself?
Your next inquiry may be, "How often should I reseal my driveway?" or "Can I reseal my driveway myself?" You can do most tasks you set your mind to. The question is if you want to do the work and whether you have the time to assign it. Full driveway seal coating jobs take several days to complete.
They involve the process of cleaning the driveway, trimming grass and weeds, sealing cracks, mixing sealant, etc. Think about going for it only if you have several days to spare, feel confident about your abilities, and want to save money.
Otherwise, you'll be just as good a homeowner if you contact a professional service provider to do the work for you. Then the only things you'll have to worry about are your other duties and tasks. Go to your job, spend time with your loved ones, and enjoy yourself when you're not busy.
Who should I get to reseal my driveway?
Choosing the best provider for driveway sealing jobs requires a bit of research and effort. Your goal is to improve your driveway's aesthetics while strengthening its protective layers. Thus, you should seek these qualities in a provider:
Experience
Using an experienced provider is the best way to go. It cuts down on many amateur mistakes people make when starting asphalt projects. Search for a company that has years of experience under its belt to ensure your providers are seasoned.
Proven Results
You can also look for pictures of some of the work prospective providers have done. That will increase your chances of hiring a provider that will leave a beautiful finished product.
Positive Reviews
Read consumer or client reviews to see what they have to say about the prospective providers' work quality. Taking the time to do this single step will make a massive difference in the outcome.
You are now more informed about seal coat driveway how often you should do it. Use the information mentioned above to make informed decisions about your driveway maintenance to keep the grounds looking beautiful for yourself and others. Contact us if you need assistance!