Asphalt Repair Services in Austin, TX
Are you in need of professional asphalt repair services in Austin, TX? Look no further! At Austin Affordable Asphalt, we specialize in top-notch asphalt repair, ensuring the longevity and durability of your paved surfaces. Whether you have a parking lot or a driveway that requires attention, we are your trusted partner for all your asphalt repair needs.
Why Asphalt Repair Matters
Maintaining the integrity of your asphalt surfaces is crucial for a variety of reasons. Whether you own a commercial property with a busy parking lot or a residential space with a well-used driveway, asphalt repair services are essential to:
Prolong the Lifespan: Over time, asphalt surfaces can develop cracks and potholes due to various factors like weather, heavy traffic, and wear and tear. Prompt asphalt repair extends the life of your paved areas, saving you money in the long run.
Enhance Safety: Cracks and potholes in your asphalt can be hazardous, potentially leading to accidents and damage to vehicles. Repairing these issues ensures the safety of pedestrians and motorists.
Improve Curb Appeal: A well-maintained asphalt surface enhances the visual appeal of your property. Whether you're a business owner looking to make a positive first impression on customers or a homeowner wanting to increase your property's value, asphalt repair services can make a significant difference.
Our Asphalt Repair Services in Austin, TX
At Austin Affordable Asphalt, we offer comprehensive asphalt repair services tailored to meet your specific needs. We understand that no two asphalt surfaces are the same, and that's why we provide a range of solutions, including:
Parking Lot Asphalt Repair: For commercial property owners, maintaining a smooth and well-maintained parking lot is essential to attract customers and ensure their safety. Our parking lot asphalt repair services address everything from minor cracks to major potholes, ensuring your parking lot remains in excellent condition.
Driveway Asphalt Repair: Your driveway is the entrance to your home, and a damaged driveway can detract from its overall appearance. We offer driveway asphalt repair to fix any cracks or uneven surfaces, making your property look its best.
Sealcoating: To further protect your asphalt surfaces, we offer sealcoating services. Sealcoating not only enhances the appearance of your pavement but also provides an additional layer of protection against the elements.
Why Choose Us for Your Asphalt Repair Needs?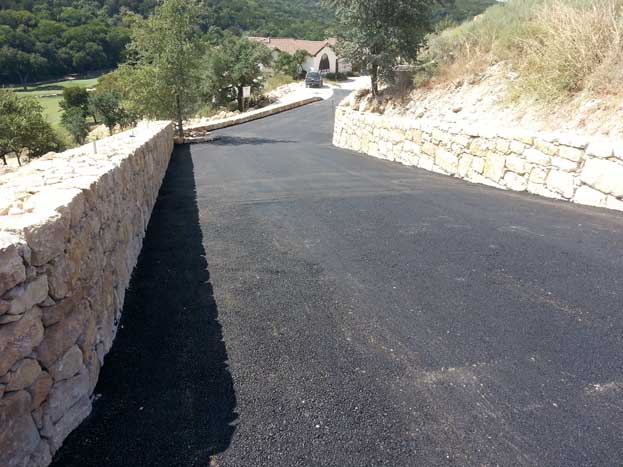 When it comes to asphalt repair in Austin, TX, Austin Affordable Asphalt stands out as the preferred choice. Here's why you should choose us:
Experienced Team: Our team of experienced professionals has extensive knowledge in asphalt repair. They use the latest techniques and high-quality materials to deliver outstanding results.
Customized Solutions: We understand that every asphalt surface is unique. We provide customized solutions to address your specific repair needs, ensuring that the job is done right the first time.
Timely Service: We value your time and ensure that our services are delivered promptly, causing minimal disruption to your daily routines.
Competitive Pricing: We offer competitive pricing without compromising on the quality of our work. Our goal is to provide cost-effective solutions that fit your budget.
Customer Satisfaction: Our commitment to customer satisfaction is unwavering. We go the extra mile to ensure that you are delighted with the results.
Don't wait until minor issues become major problems. Contact us today for your parking lot asphalt repair and asphalt repair services in Austin, TX. Let us help you maintain your asphalt surfaces, keeping them safe, appealing, and long-lasting. Austin Affordable Asphalt is here to make your asphalt worries a thing of the past.
To learn more about our asphalt repair services or to request a quote, contact us today! We look forward to serving your asphalt repair needs and ensuring the longevity of your paved surfaces.