Asphalt Services in Liberty Hill, TX
We want you to feel comfortable with the job that we do and with the skills that we bring to the table. At Austin Affordable Asphalt, we offer a wide range of asphalt services in Liberty Hill to help repair or lay your asphalt.
Asphalt Seal Coating & Other Services in Liberty Hill, TX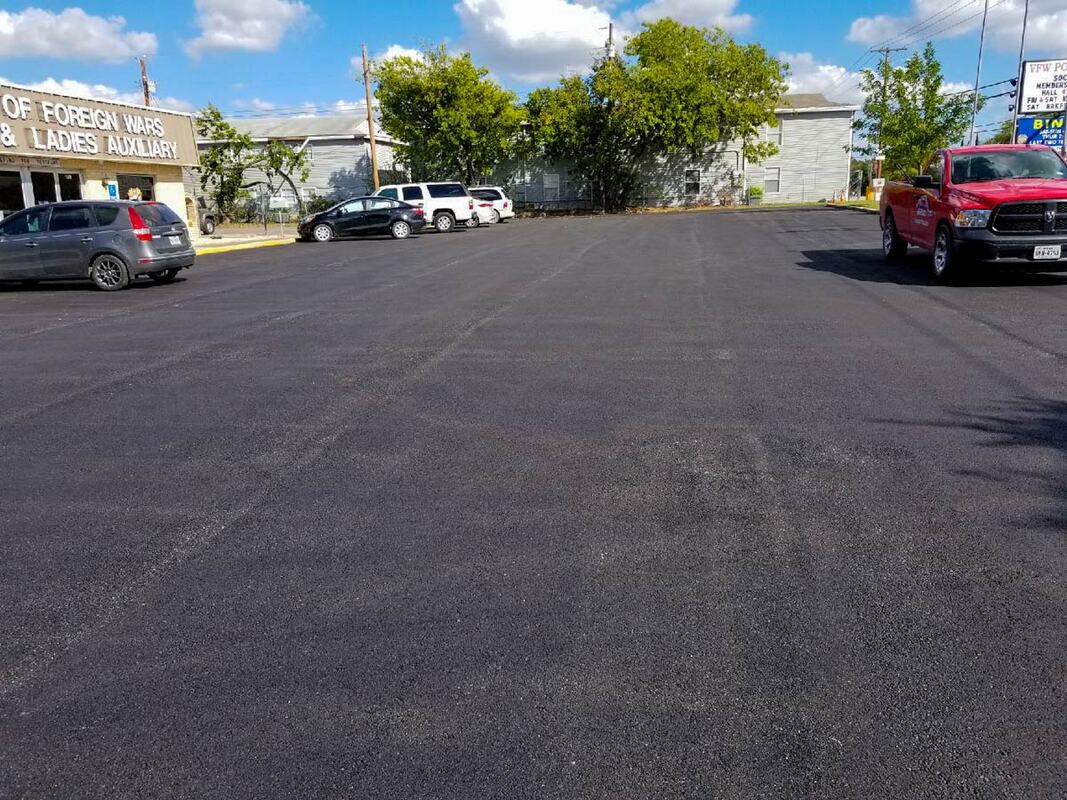 We offer a range of asphalt repair services for existing asphalt:
Grading and Finishing Work – We can level grade your driveway or other space to help create a level surface for your current or future projects.
Pothole Filling and Repair – We all know how annoying and potentially damaging potholes can be. We can fill and repair your asphalt potholes to create a level and smooth surface.
Driveway Repair – Your driveway is one of the most used parts of the home. We can help repair asphalt cracks, holes or other damage that might be present to ensure you have a smooth and safe driving surface.
Seal Coating – We can also seal your existing asphalt to help seal cracks, chips or just to help refresh your asphalt and give it a brand-new look. We can work with asphalt seal coating for any size space.
We also offer a range of asphalt and road base installation services in Liberty Hill, TX:
New Road and Driveway Preparation – We can get your new driveway or roadbed prepped and ready for asphalt, crushed granite road base, limestone road base or gravel depending on your chosen service.
New Asphalt – We also provide new asphalt laying services. We can help lay your new driveway or road, your new parking lot, and more.
Existing Parking Lot or Driveway Overlay – If you already have a driveway or a parking lot in place, we can overlay those existing spaces to provide a fresh new asphalt coating. We can overlay existing asphalt or remove concrete and place asphalt instead.
Parking Lot Striping – If you have a parking lot in place, we also provide striping services. We can paint directional lines, parking spaces and more.
Asphalt Repair Services in Liberty Hill, TX You Can Trust
We work to provide you with asphalt services in Austin Texas and surrounding areas so you can have a parking lot or a driveway that you have always wanted. We work with you to help you get the job that you want done at a price that you can afford. Contact us today; we will work with you to provide the best pavement solution for your needs.
Call Us