Asphalt Contractors in Austin, TX
Asphalt is a truly versatile material. It can pave driveways, parking lots, basketball courts, and much more. For those that are struggling to find the right asphalt company in Austin, Austin Affordable Asphalt is here to help.
Quality Asphalt Paving Services You Can Count On
We've been in business for over 20 years, starting in 2001. We offer custom paving solutions for your home or business. We work to provide affordable and high-quality asphalt paving services that fit your budget and your vision.
It is our goal to offer each customer a job that is going to hold up over time, that is going to look great from the start, and that is truly going to fit the needs of each person and space. We can work with any parameters to provide you with the paving job that is going to work for you and help you get the driveway, parking lot or paved road that you have always dreamed of.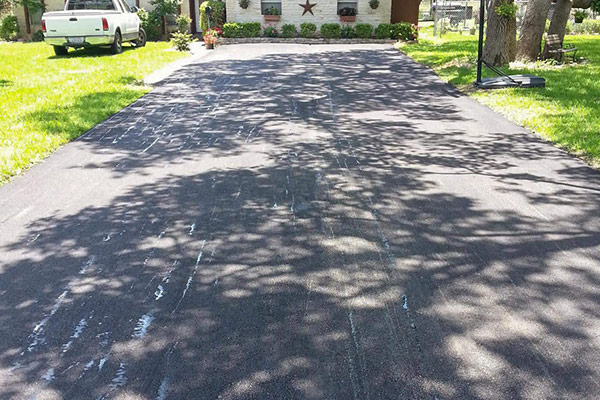 Our Story
The company started years ago, and we are stepping into the shoes that our fathers left. We work to help you get not only a quality job, but a job that you are going to be able to afford. We know asphalt paving services can be incredibly expensive, and we know that a good deal of asphalt contractor companies upcharge to make the most money possible.
We are dedicated to providing quality work at a price you can afford so that you can get that paved space you have always wanted. We have years of combined knowledge and dedication, and we treat each job as if it is our own.
Our Asphalt Company in Austin, TX Services
We offer asphalt repair and paving from the ground up, sealing already-paved lots and spaces, grading, drainage work, and so much more. We can work with you to find the unique solution that is going to work for you and your home or business.
We can work with existing asphalt and help to grade and complete necessary dirt work. We can fill and repair potholes and cracks that may undermine your driveway or parking lot's integrity. We can also repair driveways, sidewalks and parking lots to get them back in tip-top shape.
On top of all of that, we also offer new installation services. We can help with road or driveway prep, new asphalt installation, overlay an existing driveway or parking lot, or stripe your parking lot.
It is our goal to ensure that we help you get the parking lot, driveway or other paved space that you want at a price you can afford. We will work with you to determine what the best solution may be, and we will work with you to create a plan that gets you to that place. We want to help you with all your asphalt paving services, and we will not rest until we get the job done to your satisfaction. Contact us in Austin, TX today!
Providing services to:
Jollyville, TX
Anderson Mill, TX
Pflugerville, TX
Lakeway, TX
Cedar Park, TX
Round Rock, TX
Kyle, TX
Leander, TX
Georgetown, TX
Lockhart, TX
Travis County, TX
Burnet County, TX
Williamson County, TX